"FRAGMENTED"
by Rob Strati
This work was inspired by a plate from my wife's late mother, Barbara. One day it was dropped and shattered. Some time after, I picked up a pen and started working on the "Fragmented" series, exploring the possibilities of things broken and the stories that can evolve from them.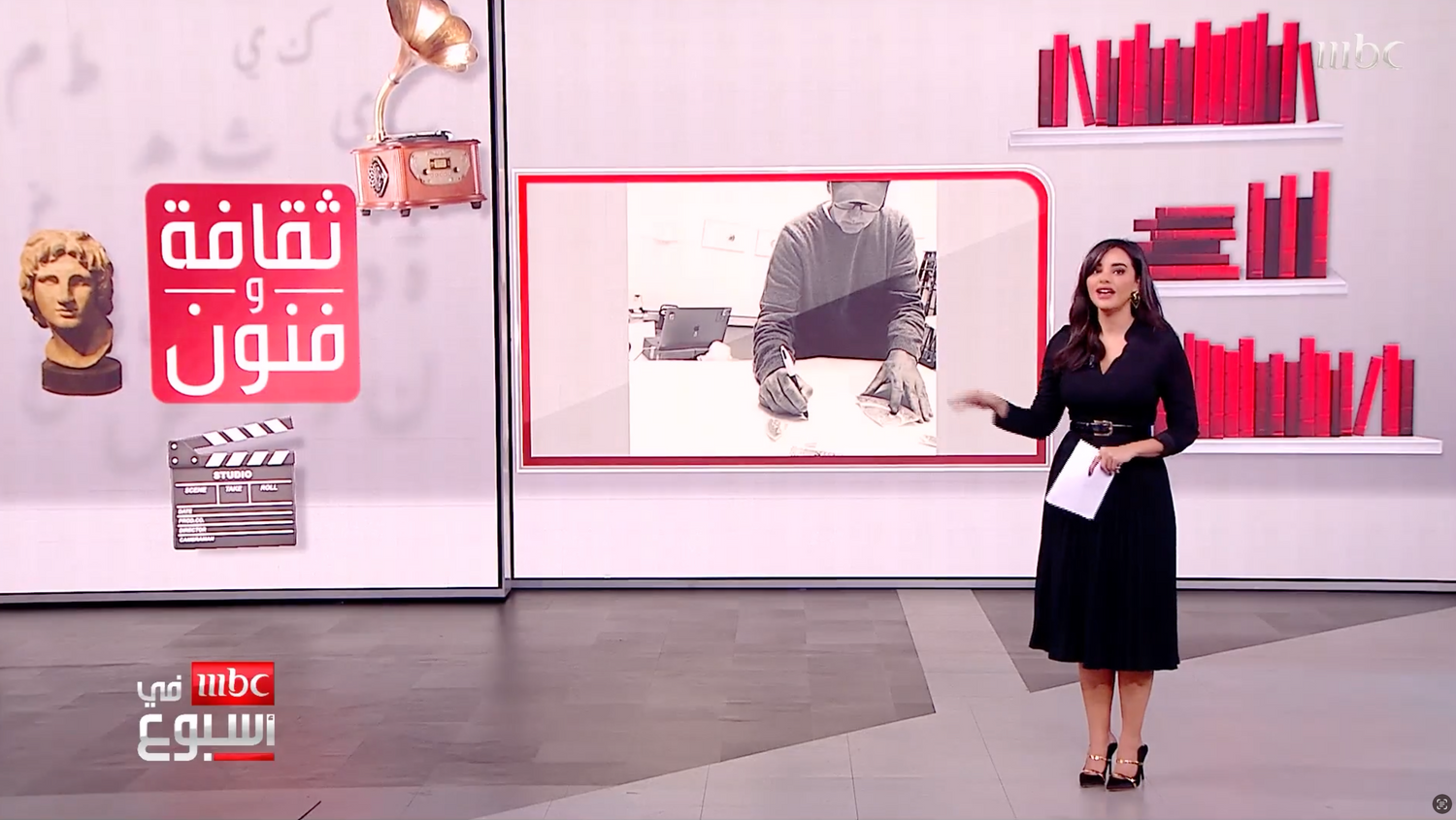 "Fragmented" on the news in Dubai & Germany
Recently the work has received international media coverage in both Europe and the Middle East:
All original pieces have been SOLD or are ON HOLD
Please feel free to reach out with any questions or to discuss new work in progress (original individual pieces range in price from $6,500 - $25,000).
Signed limited edition prints are still available
call 614.226.1643 or email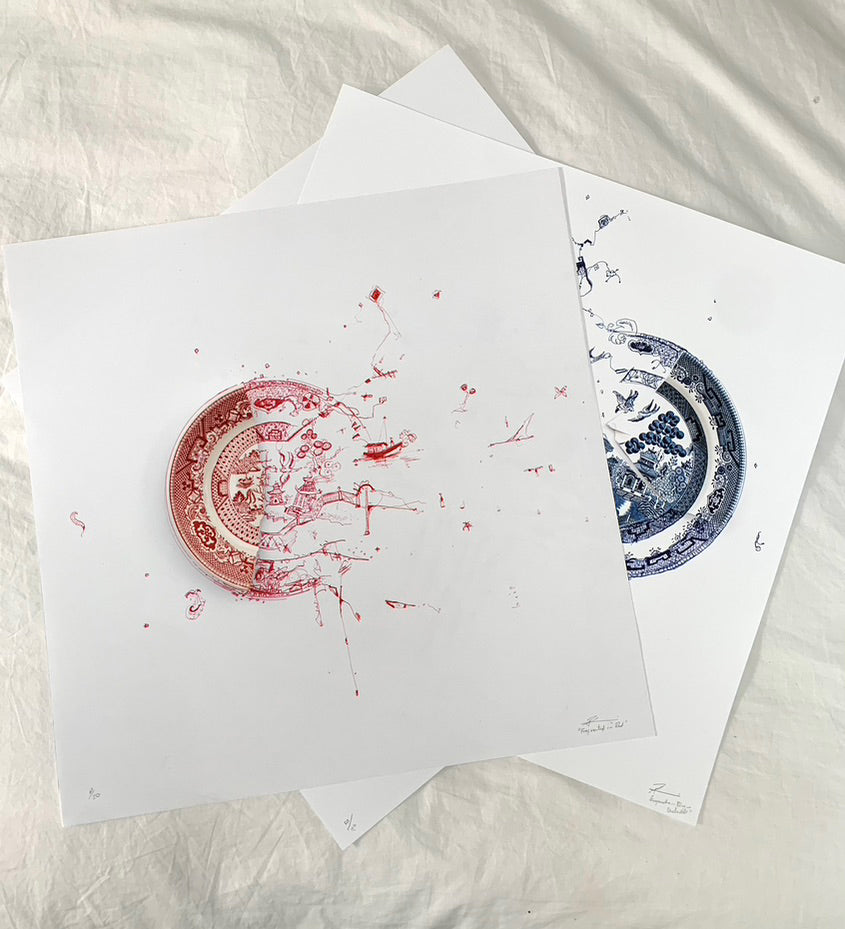 Limited edition prints are still available
Each print is signed and numbered in an edition of 20 or 30 depending on the print.
View all prints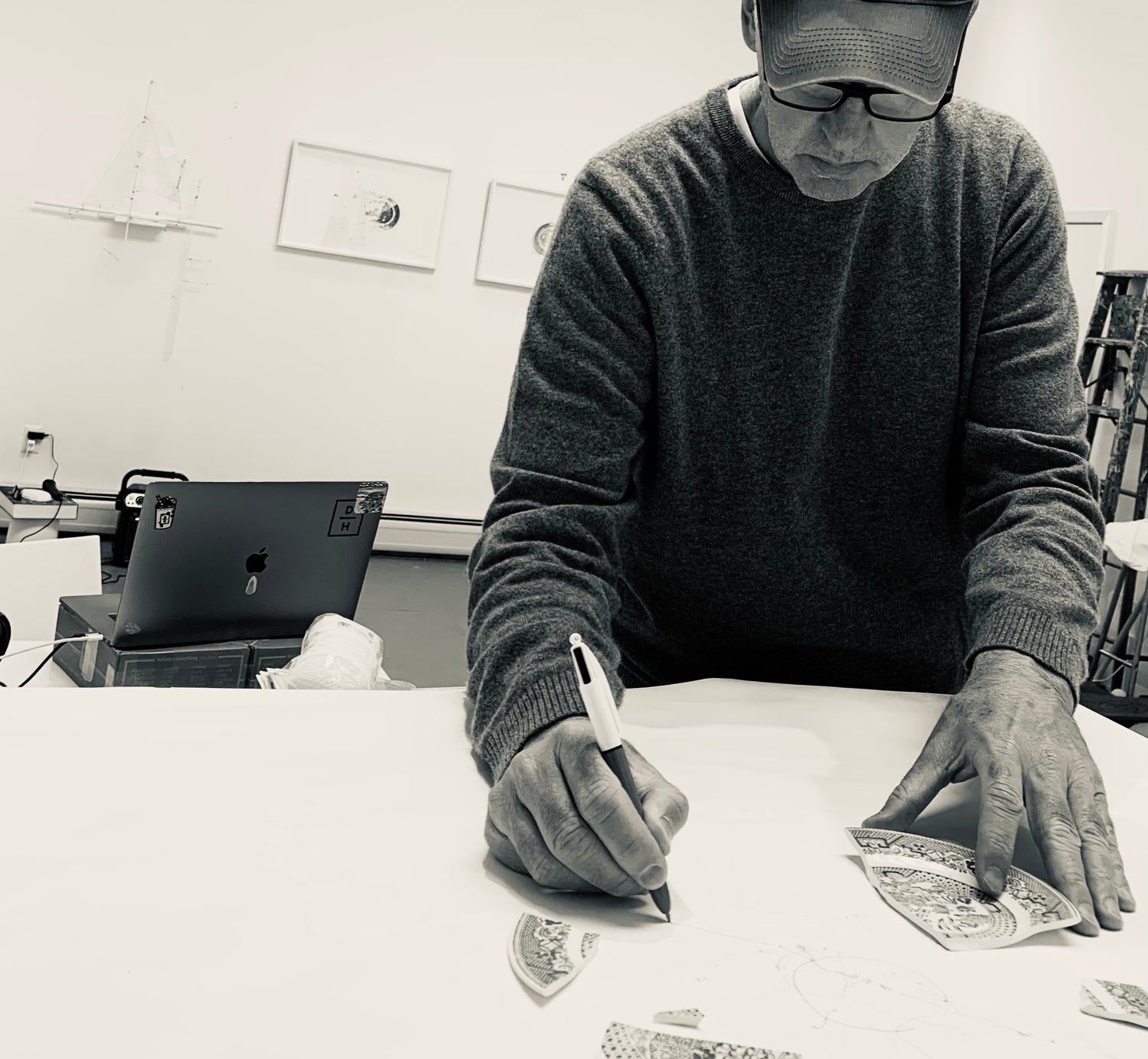 Working in his studio near Nyack NY, 2022
Robert Strati in the Press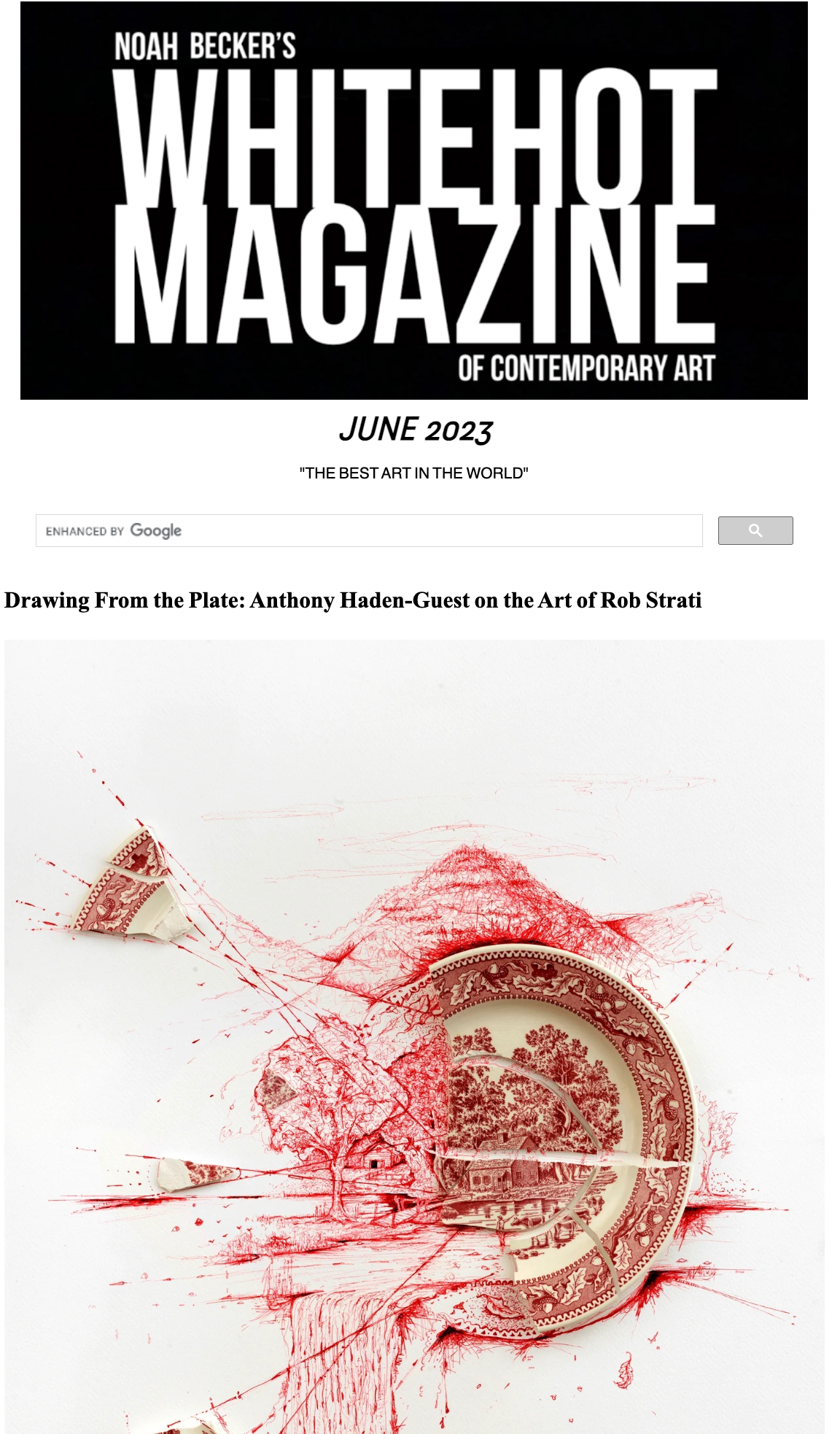 Drawing From the Plate: Anthony Haden-Guest on the Art of Rob Strati
Fragmented also relates to another element in the culture though, and a sometimes disturbing one: Destruction. This can be avant-garde. As when Ai Weiwei dropped a Han dynasty vase or Duchamp's reaction to the cracking ofLarge Glassin transit after an exhibition at the Brooklyn Museum in 1926-27, that this had completed the piece. "Do you think I would have made it out of glass if I hadn't known it was going to break?" he said. It can also be brilliantly opportunist, as with Banksy's auto-shredding ofGirl with Balloonon October 5, 2018, immediately after it had been auctioned at Sotheby's for £1,042,000. But it will usually be ugly, indeed ominous, as when climate protesters throw substances at paintings by, for instance, Van Gogh. Does Strati find this brouhaha relevant to his own work?
See the full article
Exhibitions at a Glance
SOLO EXHIBITIONS
New York (Robert Henry, ROOM)
Los Angeles (Frumkin Duval, OVSEY)
San Francisco (Catharine Clark)
Vancouver, Canada (Monte Clark)
Tokyo, Japan (SEEMS)
Boston, MA (art@space16)

GROUP EXHIBITIONS
American Women's Club Gallery (Zurich, Switzerland)
Children's Museum of the Arts NY (New York, New York)
de Young Museum (San Francisco, California)
Irvine Fine Arts Center (Irvine California)
International Print Center (New York, New York)
NY Hall of Science (New York, New York)
Ormond Museum (Ormond, Florida)
ART FAIRS
Aqua (Miami, Florida)
Frankfurt Art Fair (Frankfurt, Germany)
LA International Art Fair (Los Angeles, California)
The Other Art Fair (Brooklyn, New York)
Pool (New York, New York)
The Triton Art Fair (San Francisco, California)